Welcome to 2barquack.com
Welcome to my Online Portfolio, where creativity and technology converge to showcase my prowess as a Web Developer in the vibrant Cleveland Area. Step into the digital realm of 2BARQUACK.COM, a fully responsive WordPress Portfolio that highlights my exceptional freelance work.
As the head web developer and owner of 2BARDESIGNS.COM, I bring a wealth of experience and expertise to every project I undertake. Additionally, I am proud to contribute my skills to Electronic Merchant Systems, where my passion for web design and development shines.
Dive into the immersive world of my Divi WordPress-based website, meticulously crafted to adapt seamlessly across all devices. Whether you explore it on your computer, tablet, or mobile phone, this site stretches and adjusts to ensure a flawless viewing experience – pretty cool, right?
But that's not all! Below, you'll find a collection of more exemplary works, each a testament to my dedication, innovation, and commitment to creating captivating digital experiences.
So, join me on this digital journey as we explore the captivating fusion of design and technology. Embrace the power of responsive web design and delve into a portfolio that's as diverse as it is remarkable. Welcome to my Online Portfolio – where passion meets innovation, and possibilities know no bounds.
Who is William Mitchell

Hey there, fellow internet adventurer! Welcome to the fascinating world of web development and design, where creativity and technology collide in a symphony of digital magic. Meet yours truly, a 42-year-old Corporate Web Developer and Designer proudly representing Electronic Merchant Systems – your go-to guru for all things web-related and a whole lot more!
As an intrepid warrior, my mission is to safeguard computers far and wide from the sinister clutches of malicious hackers and sneaky programs. It's like being a digital superhero, shielding innocent systems from potential attacks and ensuring they roam the web securely.
But hey, don't think it's all serious business! In the vast playground of web development, I thrive on finding fun and innovative ways to make the virtual world a better place. With each line of code and every pixel I place, there's a sprinkle of joy and a dash of excitement that keeps me going.
So, whether it's designing captivating websites, fortifying digital fortresses, or defeating cyber villains, I bring my all to the table. Together, let's embark on a thrilling journey through the web's endless possibilities, where serious skills meet playful creativity.
What this website is supposed to be about?
Greetings, web wanderers! Prepare to be amused and amazed as I share the extraordinary tale of my journey through the digital wonderland of web design and development. Yes, you heard it right – I've been wielding the web wizardry since I was a mere 13 years old, back in the days when Geocities ruled the virtual kingdom. Ah, Geocities, the fond memories of that ancient web host! Gone but never forgotten, like an old friend lost in the tangled web of time.
But fear not, for I have evolved with the times, and now, 2BARQUACK.COM is here to dazzle and delight! Picture this website as a grand showcase of my web design and development prowess – my virtual playground where I get to show off all the digital magic up my sleeves.
As you browse through this quirky portfolio of mine, you'll get a glimpse of the secret ingredients that make me a one-of-a-kind web designer and developer. Think of it as a recipe of talents and skills, sprinkled with a dash of humor and a splash of wit.
So, why 2BARQUACK.COM, you might ask? Well, it's not because I'm a web developer with a penchant for feathered creatures and mysterious bars. No, my dear friends, it's simply an ode to my creativity and a clever way to make you remember this quirky corner of the internet.
You see, web design and development isn't just lines of code and pretty pixels – it's an art form. And like any artist, I bring a bit of my own personality and style to the canvas of every website I create. With each stroke of my keyboard and every click of my mouse, I infuse a bit of myself into the digital landscapes I craft.
So, welcome to the virtual circus of wonders that is 2BARQUACK.COM! Step right up and witness the spectacular show of my web design and development escapades. Prepare to be amazed, amused, and perhaps even inspired by the quirky genius that is me, the mastermind behind this whimsical web journey.
As you stroll through this digital amusement park, you'll not only see my skills on display but also get a glimpse of who I am as a professional web designer and developer. And who am I, you ask? Well, I'm a tech-savvy magician with a touch of humor, a dash of wit, and a whole lot of passion for creating digital marvels.
So, fasten your seatbelts and get ready for a wild ride through the magical world of 2BARQUACK.COM. You're in for a web-tastic adventure like no other! Let's make some web magic together and create digital wonders that leave the world quacking with excitement!
Web Development
I am able to code in multiple different programming languages. This website is going to provide examples of clients websites that I have built over the years.
Graphic Design
Over the last 10 years, I have been teaching myself cutting edge graphic design methods to improve upon my web design. You can see a lot of those examples at my deviantart page.
Computer Troubleshooting
Another one of my amazing talents is that I'm very good at fixing computers. If you need your computer reformatted or just looked at due to slow issues, I'm the guy who will fix it for you!
Social Media Marketing
Step into the realm of modern marketing marvels, where I've been a trailblazer since 2008, immersing myself in the dynamic world of social media marketing and captivating street teaming for renowned music artists. It's been a journey teeming with excitement, opportunities, and encounters with some of the most exciting people in the industry. And now, dear entrepreneur, I stand ready to channel that wealth of experience and expertise to breathe new life into your marketing campaigns and revolutionize your business.
In this fast-paced digital age, effective marketing has become the cornerstone of success for businesses of all sizes. As the world constantly evolves, so do the tools and strategies at our disposal. Over the years, I've honed my skills and mastered the art of leveraging multiple social networks in seamless harmony. Whether it's Facebook, Instagram, Twitter, or any other platform, I possess the wizardry to tie them together with a stroke of my marketing wand. Imagine the convenience of posting on one network and watching your message appear on all your social media channels, like magic! This not only saves you time and effort but also ensures consistent brand messaging across the digital landscape.
But that's just the beginning of what I can do for you. My experience in social media marketing spans a myriad of industries, and I've witnessed firsthand the transformative power it holds. From engaging content creation to strategic audience targeting, I know how to captivate your audience, spark conversations, and foster meaningful connections that resonate with your customers.
And speaking of connections, my journey as a street teamer for famous music artists has taught me the value of building authentic relationships. As your marketing ally, I understand the significance of connecting with your audience on a personal level, fostering a loyal community that becomes your brand's passionate advocates.
Beyond social media, I'm well-versed in the ever-evolving landscape of digital marketing. From search engine optimization (SEO) that elevates your website to the top of search results, to eye-catching email marketing campaigns that engage and convert, my arsenal of marketing tools knows no bounds.
Picture this: a tailored marketing strategy, meticulously crafted to suit your unique business needs, unleashing a cascade of growth and success. I am here to be your partner in this journey, combining passion, creativity, and data-driven insights to elevate your brand to new heights.
So, whether you're a startup seeking to make a grand entrance into the market or an established business craving a fresh marketing perspective, I've got you covered. Step into the future of marketing excellence, where innovation meets experience, and let's embark on a journey that transforms your business into a digital powerhouse, one marketing milestone at a time. The stage is set, and the spotlight awaits your business to shine! Let's make marketing magic together.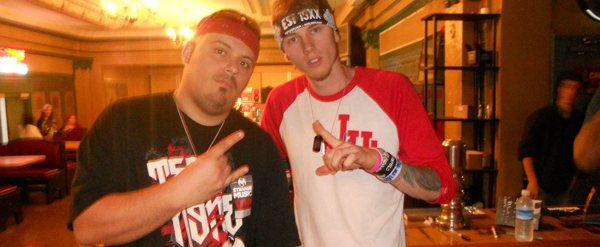 Custom Design Vs Template Design
You have enterred a  captivating realm of web design, where creativity meets innovation, and let me be your guide through the fascinating world of template-based design versus custom design solutions. As a seasoned web developer, I have mastered the art of creating awe-inspiring websites that perfectly match your unique business needs.
First, let's talk about template-based design. Think of it as a ready-to-wear outfit, where you have a pre-designed framework at your disposal. It's quick, convenient, and can be a great option for those on a tight budget or with tight deadlines. With a plethora of templates to choose from, you can find one that resonates with your brand's essence. These templates come with pre-set layouts and styles, making the process of building your website faster and more accessible. However, it's worth noting that while templates offer a solid foundation, they may lack the distinctiveness and tailored touch that custom design brings to the table.
Now, hold on to your virtual seats, because custom design is where the magic truly unfolds! Picture this as a bespoke tailored suit, meticulously crafted to fit your business like a glove. With custom design solutions, the sky's the limit in terms of creativity and functionality. Every aspect of your website is carefully curated to reflect your brand's personality and values. The design is handcrafted to resonate with your target audience, leaving a lasting impression that sets you apart from your competitors.
When it comes to showing off your business, be it through an elegant shopping cart solution or any other feature, my expertise as a troubleshooter comes to the forefront. As a web developer, I specialize in creating seamless and efficient solutions that enhance your online presence and elevate your customer's experience. Whether you require an intricate e-commerce platform, a captivating portfolio showcase, or a user-friendly interface, I've got the technical prowess to bring your vision to life.
The key to deciding between template-based design and custom design lies in understanding your specific requirements and resources. If you're looking for a quick and budget-friendly solution, templates can be an excellent starting point. On the other hand, if you crave a website that exudes authenticity and matches your brand identity like no other, custom design is the way to go.
In the end, it's not about choosing between two worlds; it's about finding the perfect harmony between your needs and the magic I can weave for your business. So, let's embark on a thrilling journey together, crafting a digital masterpiece that will leave your customers spellbound. Embrace the possibilities of web design, where innovation meets expertise, and let's create an online presence that dazzles the digital world. Your brand's spotlight awaits – are you ready to shine?